Q. I own a 10 apartment building. I would like some idea of the potential options for the Body Corporate to install a solar system on the roof. The body corporate power bill is around $3500 per year and residents are around $1000/year. Can you please give me some pointers?
A. There are 3 configurations you should consider.

Option #1
Have one solar meter, and sub meter everyone else.
Pros:
This configuration will generate the most savings.
You only have to buy 1 inverter - not 11.
Cons:
This is not a regular install so you'll need to search for a really smart installer for the sub metering. One company that can do this is Allume Energy
You'll need some software to handle the billing
Depending on your local rules, you may need to get special permission to act as an electricity retailer. So there may be some (or a lot of) bureaucracy to navigate.
You'll also need a big roof - enough for at least 30kW with the consumption you describe.
In this configuration you have one big solar system, and connect all the solar to one solar meter. Then you 'sub-meter' the Body corporate and all residents. This way the solar will be used first by the building and any excess will be send to the grid. It maximises your self consumption of solar, giving you the most savings.
In this diagram the red boxes are meters and the blue is solar. You can see that the grid and solar are both connected into a single master meter, and all the residents' meters are connected after the output of this master meter. I've only shown 6 units for clarity.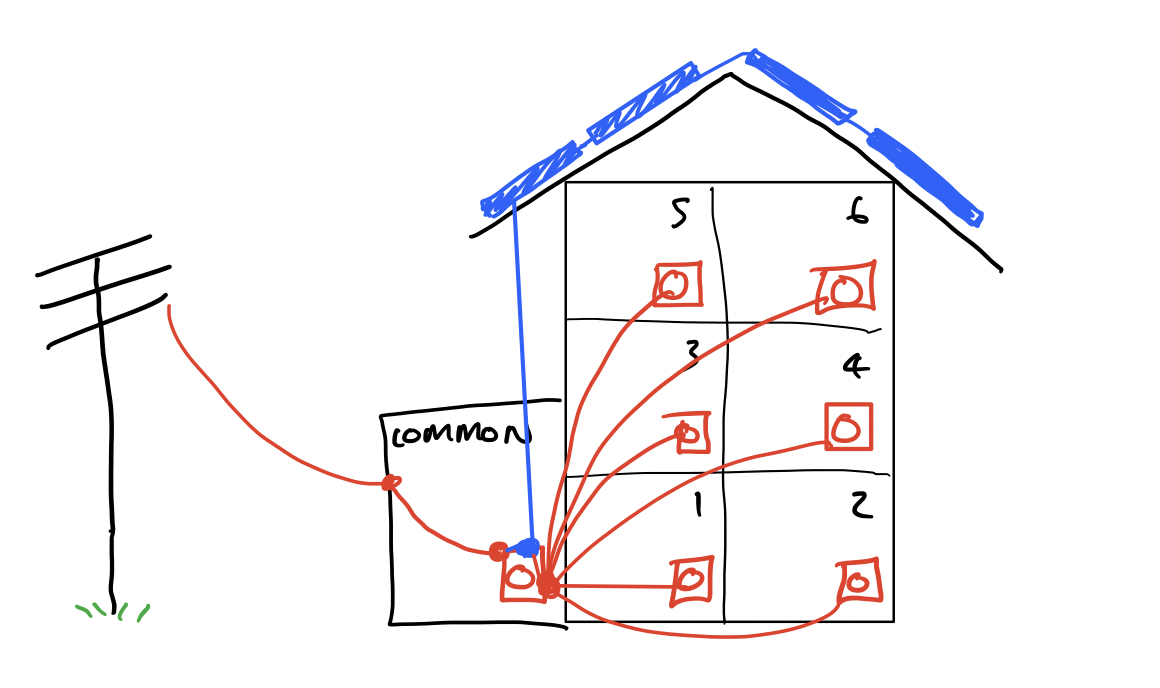 ---
Option #2
Just connect the Body Corporate Meter to the solar.
Pros:
Simple install
No change to residents' billing.
Smaller system required.
Cons:
Only the common area gets a reduced bill.
In this configuration you install a smaller solar system - and connect it into the body corporate meter.
The solar will only be used by the common areas, surplus will be exported. The residents share the savings equally through a reduced body corporate bill.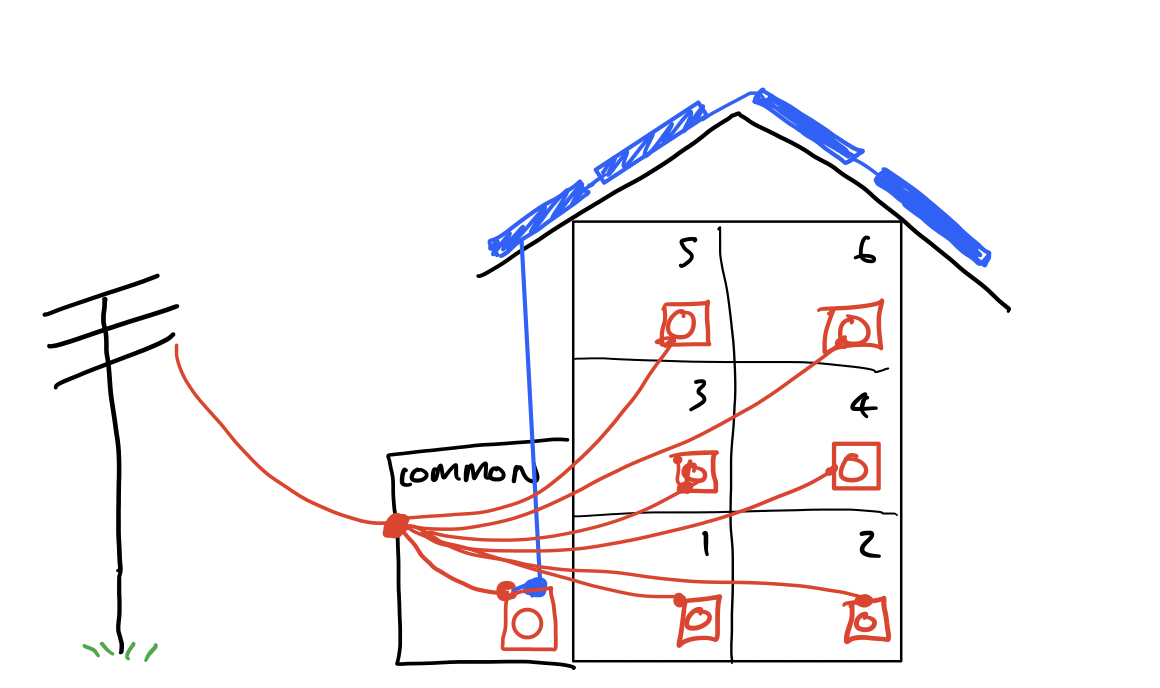 Option #3
Each apartment is connected to solar. So if you had a 120 panel system and 10 units - each unit could get 10 panels connected into their meter, and the body corporate could have 20. You'd probably do this with microinverters.
Pros:
No change to residents billing
Cons
Lots of extra wiring through the unit - adds to the installation cost.
Does not maximise self consumption as well as option #1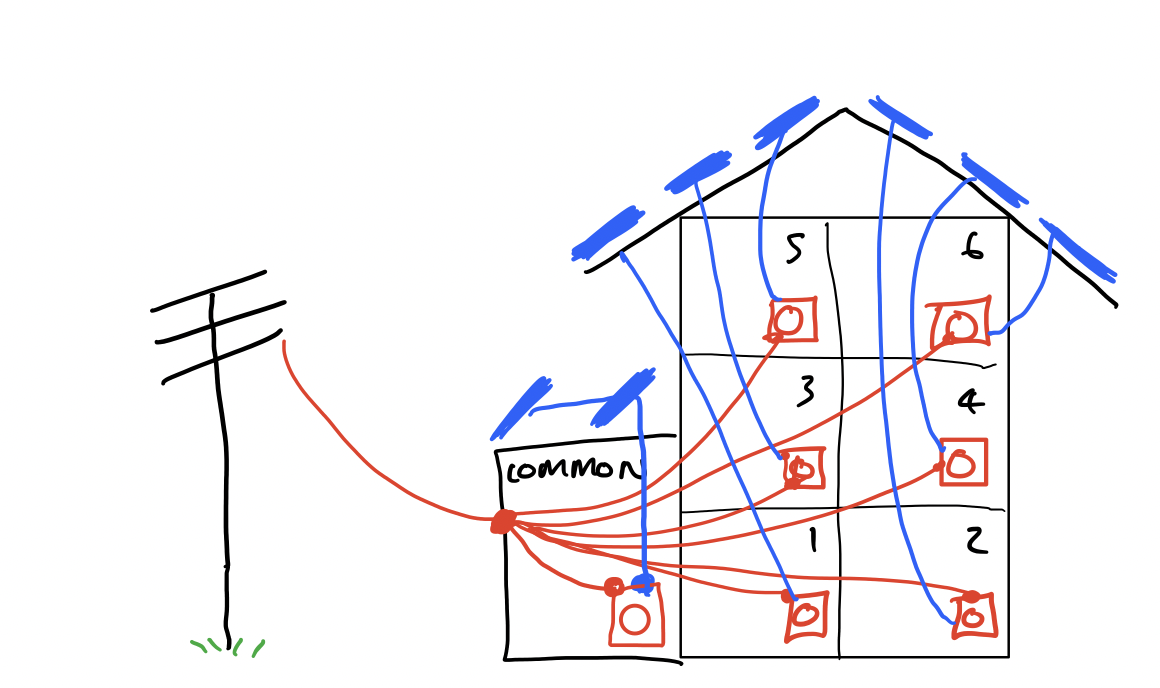 ​
If you can do it - I'd recommend option #1