Yes you can easily add batteries with micro inverters such as Enphase!
You simply use a technique called "AC Coupling" where the batteries are connected directly into the 240V AC in the switchboard using an AC Battery inverter.
Here's how it works: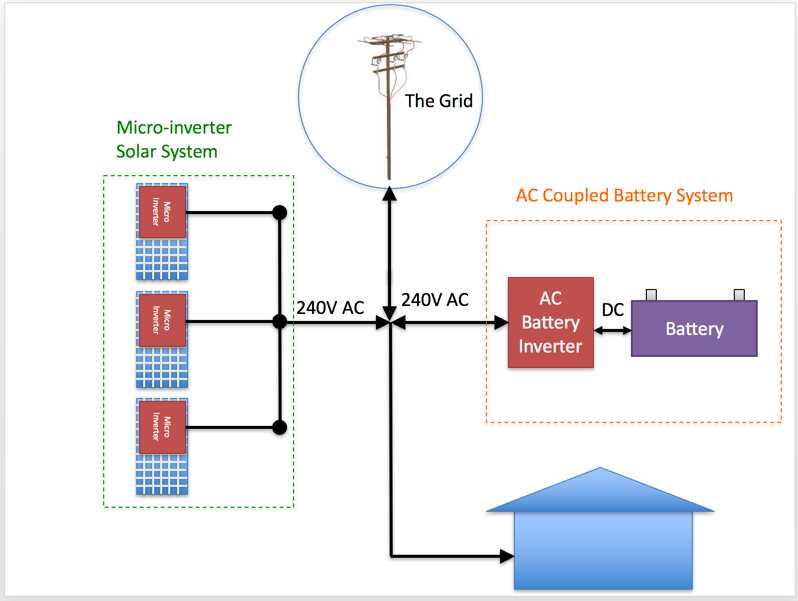 As you can see, the output of the micro inverters is 240V AC and the Battery Inverter converts the battery's DC to 240V AC, so everything works together nicely.
Which batteries are AC coupled and will work with micro inverters?
AC coupled batteries include:
And you'll find even more here. Look for 'all-in one units' marked as AC coupled.
What if you want backup?
It is possible to have blackout protection/backup with your AC coupled batteries. But you must specify it - as not all of them (e.g. Enphase AC Battery) allow it.
Also you must specify if you want the solar panels to be able to charge the batteries during a blackout, as most AC coupled systems do not allow this.
The exception is the Powerwall 2 which allows the solar to charge the batteries during a blackout using a clever technique called frequency shifting.