This is a common question when people want to mount their panels on an outbuilding or shed.
Your CEC accredited designer is the person who will decide what the specifications of any cabling are - as they need to take into account more than the voltage drop/rise, but here's the background on why you generally need thicker cable on long cable runs when your panels are a long way from your meter/switchboard.
First some basic physics.
The longer the cable, the higher the resistance, and the bigger the voltage drop.
The thicker the cable the lower the resistance.
So you can make up for longer cable runs by using thicker cable.
-----
Now back to the question:
First of all this will depend on whether your solar inverter is mounted near the panels or near the switchboard.
If the cable from panels to inverter is the long one
If your inverter is mounted local to the meter / switchboard and your panels are on a different structure then the long cable run will be for DC current from the panels to the inverter.
Australian Standard AS5033 says:
It is recommended that under maximum load conditions the voltage drop from the most remote PV module in the array to the input of the PCE should not exceed 3% of the Vmp voltage (at STC) for LV PV arrays.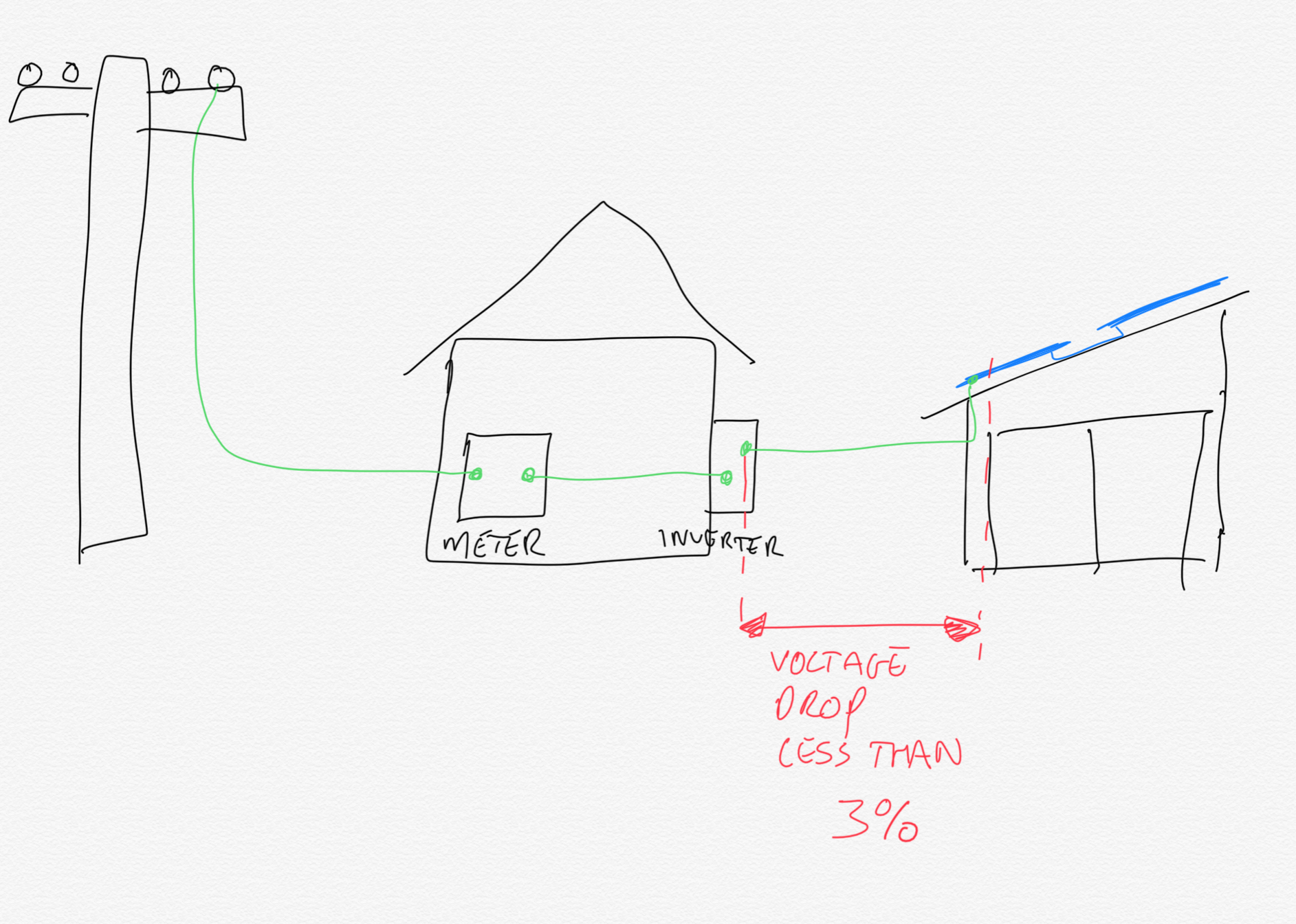 If the cable from inverter to switchboard is the long one
If your solar inverter is mounted close to the panels, then the long cable run will be for AC.
In terms of voltage drop, Australian Standard AS4777.1 stipulates that this cable should be thick enough have less than 2% voltage drop (or voltage rise depending on your perspective), not just across the cable in question, but all the way back to the official Point of Supply.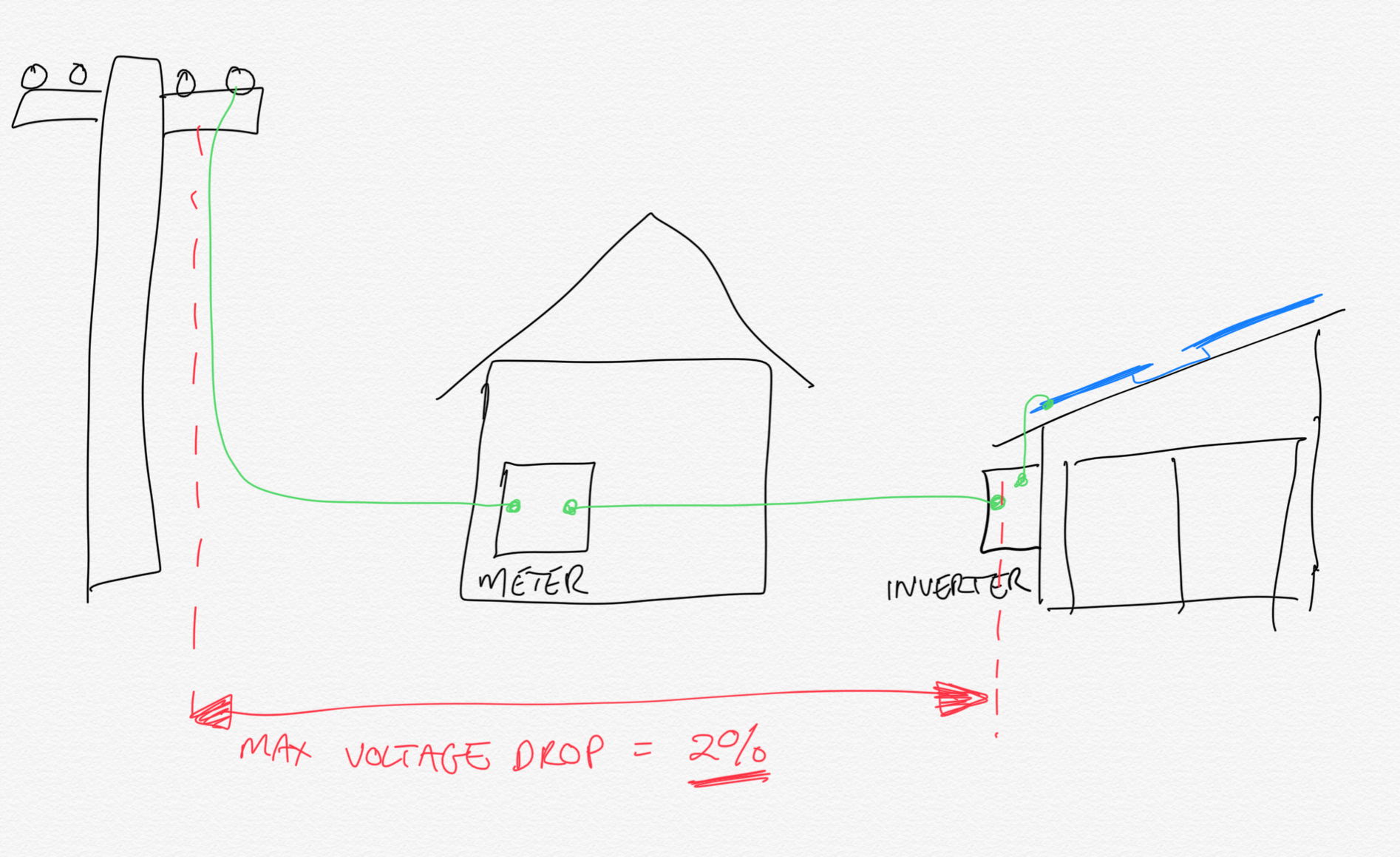 Note: the point of supply depends on how your house is connected to the street, it may or may not be not be the nearest power pole as shown in the diagram.
Also note that if the cable from your meter to the Point of Supply is not thick enough to meet the 2% rule, no matter how thick your new cable from meter to inverter is then you'll need to upgrade the existing cable from your Point of Supply too.